4 Activities To Help Break The Ice With New Roommates
College is an excellent time for students to make new friends and forge life-long connections, but getting to know a new person can be tricky and, at times, even awkward. Thankfully, breaking the ice doesn't have to be a difficult process. If you're a resident of our KU student apartments who made use of our roommate matching services, you'll already have the advantage of having common interests with your roommates.
Swiftly turning new roommates into friends will help you start college life off on the right foot. So, to aid in that endeavor, the Connection at Lawrence has outlined four activities roommates can do to help break the ice.
Contact us to schedule a tour today!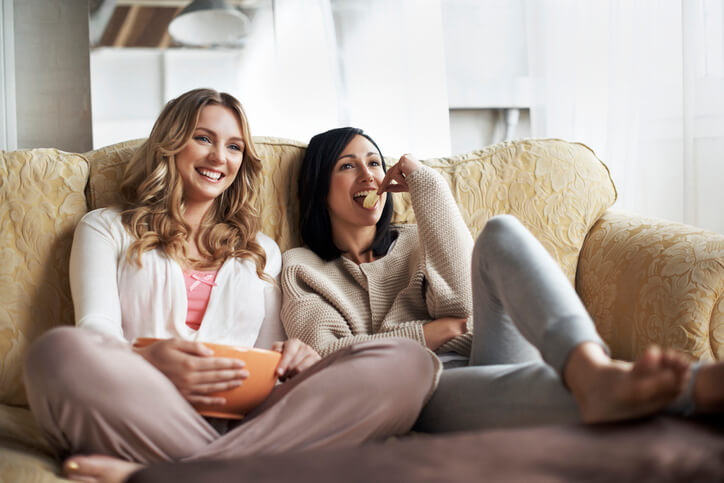 Hit The Town
Spending time out and about together is a fantastic way for new roommates to grow closer, plus new residents can use this opportunity to become better acquainted with the area. Not looking to go too far? Our apartments in Lawrence, KS are only minutes away from an abundance of shopping, dining, and entertainment options, such as Target, Starbucks, and Regal Cinemas. However, don't let that deter you from exploring the wider Lawrence, which boasts a bustling live music scene and gorgeous nature parks, both perfect for checking out with a roommate.
Play Some Games
Some friendly competition can be a fruitful way to deepen relationships and grow closer to somebody. Luckily, there is ample opportunity for new roommates to do precisely that here at The Connection. Our luxury community amenities provide residents with plenty of options for friendly competition. Play a game of basketball on our courts, enjoy some water volleyball in our resort-style swimming pool, or make use of the ping-pong table in our games room. Alternatively, if relaxation is preferred, roommates can chill together in our spa area.
Cook A Meal
The kitchens in our KU apartments feature modern appliances and an organized meal prep space, inviting residents to do some at-home cooking, which, as a student, is ideal for saving on expenses. So, why not prepare a meal together as roommates? Cooking with someone aids in developing teamwork skills and is a great way to bond. Not to mention, afterward, you get to eat! As they say, the best way to someone's heart is through their stomach, and college is the perfect time to make mom proud and learn to be a self-sufficient chef.
Decorate
Breaking away the awkwardness of sharing a living space with a stranger is something to start working on immediately. The most effective way to chip away at that awkward tension is by getting comfortable spending time in the apartment together. One way to do this is decorating! Our off campus KU apartments come furnished; however, roommates who take some time to rearrange things to their liking, and sprinkle in personal touches will soon find their apartment filled with a sense of community and openness — two qualities that are essential in a friendship.