Easy Ways To Make Friends In Your Apartment Community
Moving into a new apartment can be as nerve-wracking as it is exciting. Luckily, there are often plenty of like-minded, fun, and diverse individuals you can befriend in an apartment community that can help ease the stresses of a big transition, such as moving somewhere new. Use the following tips, presented by The Connection at Lawrence, to learn how to make friends in your new apartment community!
Looking for student apartments in Lawrence, KS! Contact us to schedule a tour of our apartments near KU!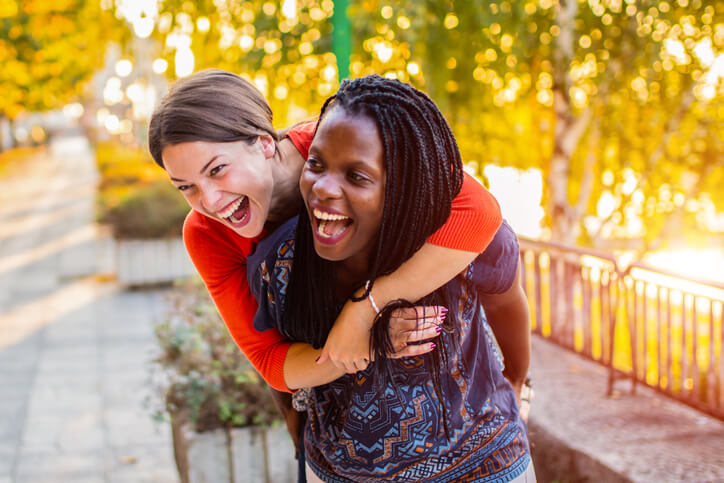 Be Friendly To Your Neighbors
Start by befriending the people closest to home, your next-door neighbors! The easiest way to begin building a relationship with your neighbors is simply by being friendly in passing. When you see them around, stop to say hi, introduce yourself, establish a rapport over time, help them carry groceries from their car to their apartment, and invite them over to your place to hang out once you're comfortable enough.
Use Community Amenities
An apartment community's amenities are often great places to interact with and befriend fellow community members. Residents of our KU student apartments gain access to a plethora of social amenities such as a sand volleyball court, basketball court, game room, outdoor fireplace, heated spa, and resort-style pool. If you live in an apartment community possessing any facilities similar to ours, get out there, use them, and don't be afraid to socialize with fellow residents while you're at it.
Attend Community Events
Be sure to attend any resident events your apartment community hosts. The staff of our University of Kansas apartments regularly host events, such as pizza parties and Taco Tuesdays, that give residents the chance to socialize. Events such as these are great ways for new residents to meet their fellow community members in a fun and relaxed manner. Many apartment communities host resident events, and following your community's socials will help you keep track of when new events are coming up so you'll be ready to attend and mingle.
Host An Apartment-Warming Party
Hosting an apartment-warming party and inviting fellow community members is a laid-back and fun way to meet other residents. You can choose who to invite or make it an open invitation party and just see who shows up. Allowing anybody from your community to come hang out is a great way to meet a bunch of new people at once. Just make sure you've got enough food and drink to satisfy everyone.
Walk Your Dog Around
If you've ever taken your dog on a walk around a public space, you've likely been stopped by strangers hoping to pet your pooch. This is because most people love animals, and anyone who's walking around with their dog instantly becomes much more approachable. So, if you live in pet-friendly apartments such as our KU off campus housing, why not let your dog work their magic around your community? You may even be able to set up some play dates with other dog owners you run into!