4 Easy & Temporary Ways To Soundproof Your Apartment
Luxury, resort-style living arrangements provide students with a tranquil environment and peace of mind. Unfortunately, noise from the outside world interrupting study sessions, sleep schedule, or sparse moments of respite from academia can be frustrating and will prove to be an issue no matter where you choose to live.
Here at The Connection at Lawrence, we understand this plight and want to help you enjoy your apartment to the fullest. Follow these simple tips to reduce outside noise and soundproof your living space — without making permanent changes to your apartment. Looking for your next home, sweet home?
Contact us today to schedule a tour of our KU apartments!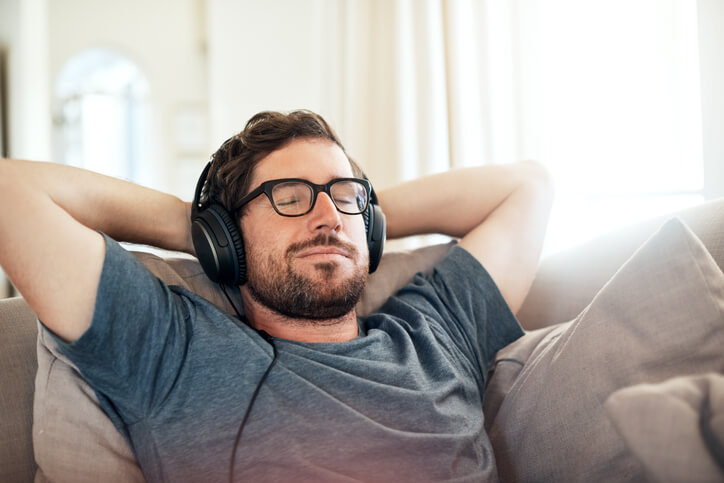 Install Window Inserts
When studying at home, you should be able to sit next to a window, relax and soak up the sun. Unfortunately, windows are huge vectors for street-noise pollution. That's why installing window inserts can be a great option for soundproofing a room. Inserts are glass panes that simply pop into the frame of a window, creating an airtight seal designed to dampen much of the noise that would otherwise permeate the apartment. The best part? Window inserts won't block any sunlight and, as easily as they pop in, they can pop right back out, making them easy to remove when it's time to move out. On the flip side, if all else fails, residents can still hit the books peacefully and comfortably using a private study room — one of the many amenities we offer.
Use Acoustic Panels
While originally designed for dampening the reverberations of sounds coming from the inside of a room, acoustic foam panels also work wonderfully as a way of soundproofing walls shared with neighbors. Placing acoustic panels along these walls will dampen any noises coming from your apartment or surrounding neighbors. How thoughtful of you! Not to mention, they can give your place a cool recording-artist's-studio vibe. Residents can always easily conceal acoustic panels by placing them into the backs of picture frames already hanging on the walls.
Hang Soundproof Curtains
Soundproof curtains are powerful solutions for inhibiting sound from entering your apartment. Where most fabrics dampen noise, soundproof curtains deflect sounds back to their source and away from your ears. Soundproof curtains are ideal for hanging in bedrooms, as they help keep noise out and promote undisturbed sleep. Many major retailers offer soundproof curtain options among their inventory. Our KU off campus housing's convenient location streamlines shopping for students, with Pine Ridge Plaza and its numerous retail options, such as Walmart, T.J. Maxx, and Kohl's, being just a few blocks away.
Reposition Furniture
Sometimes the best solutions are the simplest. Therefore, a quick-and-easy rearrangement of furniture could be the best solution for soundproofing your space. Moving furnishings around — such as pushing a bookshelf full of textbooks in front of a shared wall, placing a thick area rug in spaces with heavy echoing, or moving your bed to a different part of the room  — could end up being all it takes. Lucky for you, we offer a wide range of open layout, spacious floor plans, including one-bedroom apartments, two-bedroom apartments, three-bedroom apartments, and four-bedroom apartments, that come furnished and ready for you to rearrange for maximum tranquility.